Cassava is a widely used raw material for kinds of industrial production, include food, medicine, textile and others with many advantages: firstly, cassava is easily to plant and survive, can absorb the rainwater to develop in low nutritive soil. Secondly, cassava processing plant design is no complex and flexible for different cassava products, cassava can be processed into starch, flour, garri, fufu, etc, because of them wide applications, can be access to various international markets. Now, cassava processing plant design became more generous and has reached more and more attention from cassava planting countries and areas.

Inquiry: http://services.doinggroup.com.cn/kf.php?mod=client&cid=doingequipment&wid=23
Click here to give you the best price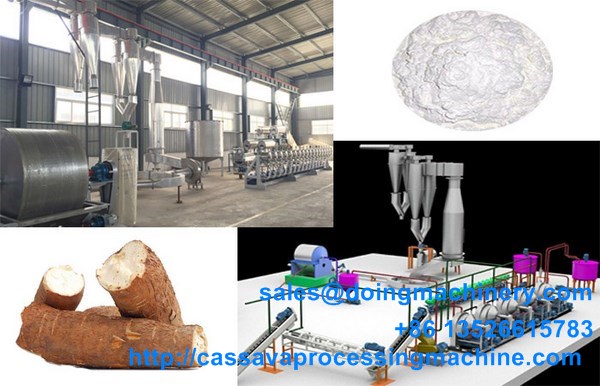 Cassava starch processing plant design design:

Industrial prcessing of cassava processing plant design is easier than manual production. Mainly composed of potato washing, grinding, screening, separation of protein, cleaning, dehydration and drying process. Different with traditional production method, Doing Company cassava starch processing plant design use the disc centrifuge and liquid rotary separator instead of flow channel separation of impurities, can make the cassava starch processing automation and continuous with large capacity.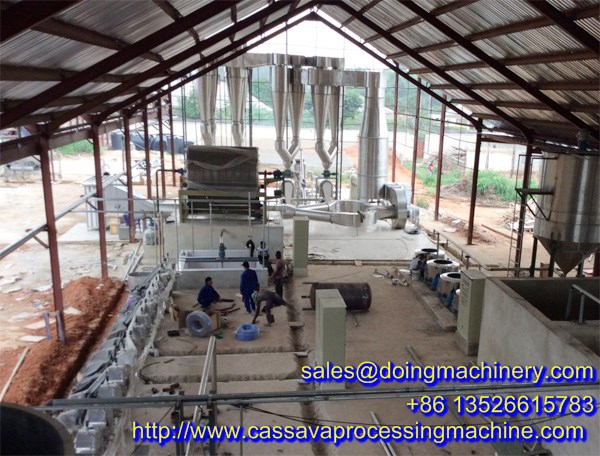 Cassava processing plant design for making cassava flour:
Cassava flour processing include potato easy cleaning, cassava crushing, dewatering, milling and drying process. The production technology process is easy and capacity is large. At the cleaning section, you can select whether peeling or not as your requests for the cassava processing plant design.
Welcome to make an inquiry of our machine by following contacts:
Contact: Ms Elina
Email: sales@doingmachinery.com
Tel: 0086 371 5677 1822
Whatsapp/Phone:0086 135 2661 5783
View more related machine:
http://www.starchprojectsolution.com
Cassava processing machine