Description
PRODUCTS BRIEF INTRODUCTION
Type:WMF2688B
The highest rotate speed: 500 RPM.
Selection method: drive circuit board+ solenoid board+ sheet steel+lifting knife
Sheding form: double motion type fully-open shed
Sheding height: The front shed width range is 44-91mm. Back shed width range is 61-113mm with easy adjustment.
Note: other specifications can be made according to customer requirements.
CHARACTERISTIC
Electronic jacquard machine is in high cost performance and specializd in weaving machine in high-speed. Using self-designed high-effective solenoid board, it has better reliability and longer service life. By taking advantages of national patents and improving mechanical transmission system based on mature technology, it enhances the ability of load, decrease the noise and get better reliability. In addition, 24 needles arrangement is so convenient for maintenan
RANGE OF APPLICATION
Matching with all kinds of trademark machines and rapier looms. It is suitable for tie, silk, towel and a variety of fabrics weaving.

Outlook

Technology Parameter

National Patents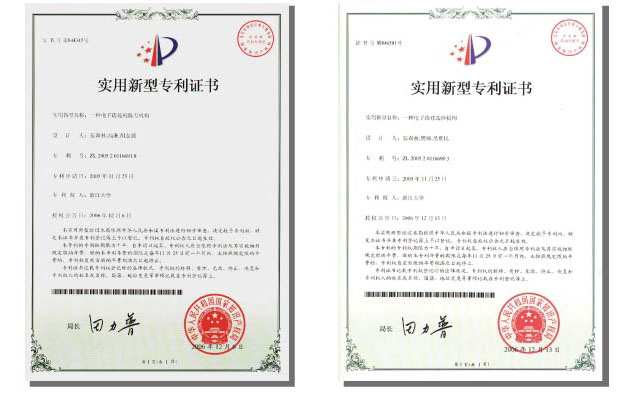 ---