Description
Integrated Municipal Solid Waste Management System
Process overview
SANWA Municipal Solid Waste Management System mainly recycle materials includes glass, plastics, metals, paper and organics etc, basically it is designed
(1) Modify the physical characteristics of the waste so that the waste components can be easily removed
(2) Remove specific components and contaminants from the waste stream
(3) To process and prepare the separated materials for subsequent uses.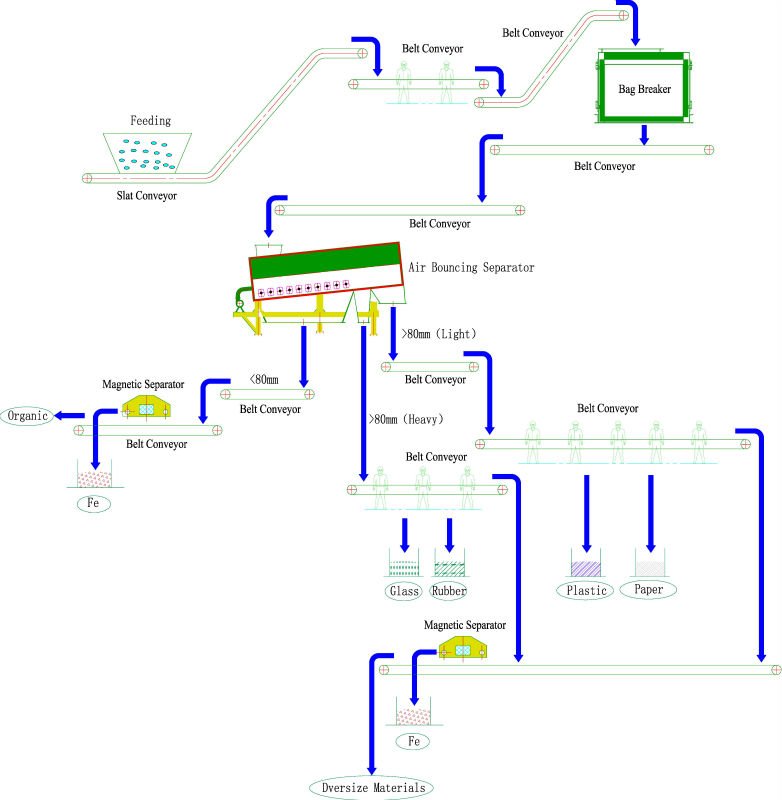 SANWA Scope
Integrated solid waste management solution

Municipal solid waste(MSW) sorting system

Waste plastic(PP/PE/PET) recycling system

Refuse derived fuel (RDF) system

Waste gasification and power generation system

E-waste recycling system
About SANWA
has been engaged in waste recycling field in Japan for 20 years, own two factories in China manufacturing with Japan technology and criteria to ensure good quality with competitive price.

supply

EPC

service:

machinery supply

, erection, commissioning

and

personnel training.

has built lots of waste recycling plants in Japan, China as well as other countries.
---